Kokedama penjing compostions 2012
All rights reserved Jan.2013 website powered by Lotus Bonsai Studio
Page 1

Lotus Bonsai Studio
lotus-bonsai.com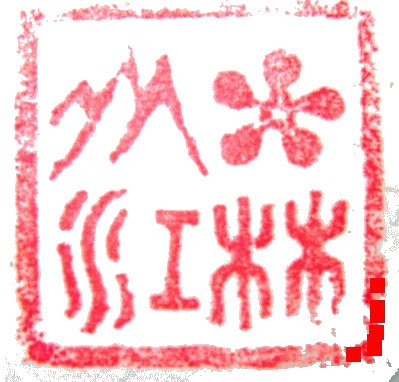 Kokedama: technique de culture.

Les 'kokedama' sont les balles de mousse, que l'on fait pousser les petites herbes, fleurs, les petits arbres (érables, pin à crochets...). Le substrat de culture doit etre adéquate (aéré, léger, riche, pH stable...) afin de favoriser le développement des espèces cultivées.

Substrat de culture des plantes: thé infusé, terreau, terre végétale, argile, sable, charbon de bois, cendres, fumier...

Substrat de culture de la mousse:La croissance optimale de la mousse verte est le milieu acide (pH 4 à 6.5), humide, frais et ombragé. Le yaourt nature, le thé décomposé, mixé avec la mousse fraiche et de la bière permet d'avoir un genre de bouillie verte, que l'on applique par la suite sur les surfaces des kokedama avec les doigts ou les pinceaux. Avec le temps, on aura un tapis de mousse verte, qui colonisera naturellement et uniformement les compositions de kokedama.
Kokedama: how to make?

Kokedama, are small green moss balls, that we use to plant small trees such as maples, mountain pines, small herbs or flowers. Therefore, we need to have a balanced substrate for the plants to develop well.

Plant cultivation medium: I basically use river sand, wood charcoal, manure, compost,garden soil, wood ashes, used tea leaves...

Green moss cultivation substrate: moss grows better on acidic surfaces (pH 4 to 6.5), in humid and shaded places. Plain yogurt or used tea leaves blended with fresh moss from nature, and beer provide an ideal medium for the green moss to develop naturally and uniformly with time.


Merci de cliquer sur cette adresse pour le contact.

For any information, please use this e-mail address:

Contactar para más informacíon:

Sculptures 2013
01./2013
02./2013

03./2013

04./2013

05./2013

06./2013

07./2013

08./2013

09./2013

10./2013

11./2013

12./2013